The iSiS Family
We believe that economic growth comes hand in hand with human development, which is fundamental for building sustainable communities; this is the core of our vision. Every employee has a free space to unleash his/her potential, develop his/her skills and introduce innovative ideas. Capacity building of all co-workers is in the focus of iSiS strategy, thereby lectures and training are provided as well as various art sessions in which the employees can reveal their talents.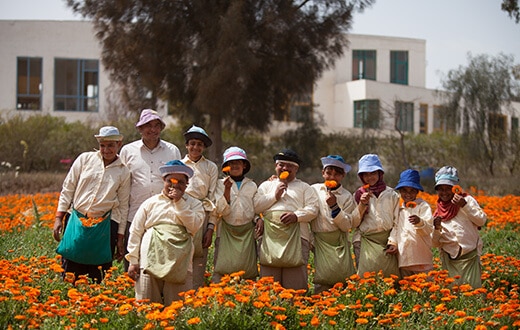 Giving Back to the Community
iSiS donates a part of its profits to SEKEM Development
Foundation (SDF). The Foundation works to improve the
quality of people's lives by creating awareness & raising
consciousness, as well as improving living conditions.
Over the last two decades, the SDF has expanded its
program of activities from initial basic educational
initiatives and it now implements a variety of projects
and programs in the field of social development, health
care, education and ecology.
Fostering an Economy of Love
Being a part of SEKEM Initiative, iSiS' employees are committed to a network of collaboration and sharing knowledge with all the SEKEM co-workers for shaping the future into a fair, sustainable one.
iSiS fosters SEKEM's Economy of Love by fair pricing throughout the whole supply chain, decent working conditions, reliable health care services, and career development facilities.
Our Values Shape Our Society
Based on the SEKEM vision for sustainable development, the principles of the UN Global Compact and the relevant UN and ILO conventions, iSiS formulates explicit commitments regarding legal compliance, business ethics, anti-corruption, labor standards, human rights and environmental responsibility. Our Code of Conduct applies to iSiS operations and all associated business partners and is subject to regular review and development.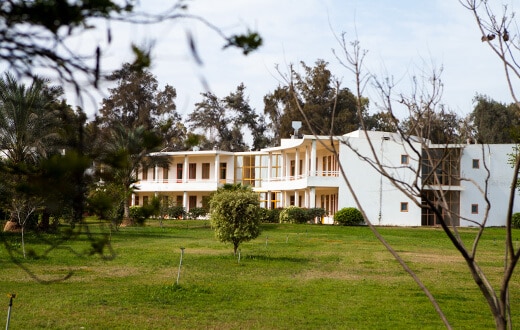 Keeping Our Environment Healthy
We take responsibility for achieving our common goal of a better, cleaner and more sustainable world.

We keep our water usage low and try to reuse as much water as possible with waste-water-management and water footprint.

Our products and our delivery fleet are CO2 – neutral through a local emission reduction program.

We strive to increase the percentage of renewable energy within our process on a regular basis.
Stay Up to Date
Sign up now to iSiS e-mails